It isn't always about getting from point A to point B. For those who can pay the freight, it's about doing so in the most luxurious private jets, megayachts and motor coaches that money can buy.
South Florida Business Journal
May 5, 2006
by Brian Bandell. 
South Florida is one of the best markets in the country for the sale of these transportation toys. The desire to travel in comfort and style – and a bit of glitz – has local high rollers buying 200-foot-plus yachts, jets capable of flying nonstop to Japan and motor coaches that are essentially million-dollar-plus condos on wheels. As transportation toys get bigger with more high-end home furnishings, they"re also equipped with the latest technology to keep users plugged in while on the go. After all, what good is sailing the Caribbean or driving through the Rockies if you can"t check your e-mail and watch your favorite shows on satellite television via plasma screen with surround sound? Because of this technology, the luxury recreational lifestyle isn"t just for wealthy retirees anymore. Dealers say they are seeing an increase in boat and motor coach sales to successful baby boomers still active in business who want to be outfitted with all the communication capabilities of their offices. And since time is money, private jets are becoming more popular again – especially those that can shuttle between home and paradise in a single bound. For the elite globe hopper, the best transportation toy options abound. And SoFlorida Magazine knows where to find them.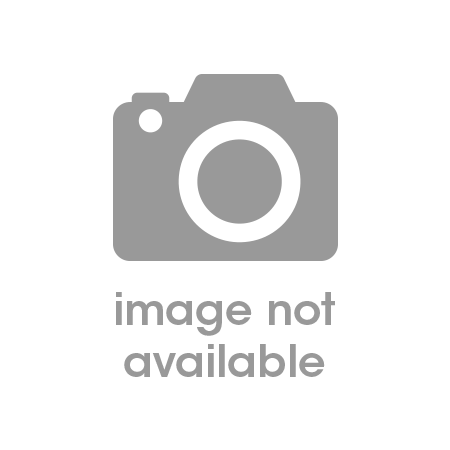 414-foot Octopus Lurssen
Whatever you please on the high seas
Nearby the hot tub and lounge on the rear deck of the 121-foot Man of Steel, Nigel Jenkins chatted with prospective buyers for the $13.5 million megayacht at the Yacht and Brokerage Show in Miami. With eight years" experience captaining yachts that resemble personal mini cruise ships, Jenkins watches every year as boats get bigger and more stylish. Man of Steel was exquisitely furnished in an Oriental theme, featuring bamboo fixtures and flooring, zebra wood cabinets and carpeting. It has three staterooms, a complete master bathroom, a walk-in closet, a mirrored gym, a study with Internet and phone functions via satellite, and dry storage for small vehicles, such as Jet Skis and motorbikes. The $500,000 audio/visual system features music in every room and plasma-screen televisions in most rooms that have a massive databank of movies and music. Buttons on the floors open the doors. The boat"s six-person crew has its own quarters and facilities to cook and do laundry for the owners and guests. But these features are all just par for the course when it comes to megayachts, Jenkins said. "You"re seeing more stylish, sleek boats because that"s a reflection of their owners" lifestyles, with the flashy sports cars and jets. It"s like another toy for them," Jenkins said. "The interiors are reflecting more of the lavish lifestyle of their own homes."The megayacht serves as a mobile second home. Owners rarely take them on long voyages, instead preferring them for getaways, Jenkins said. The crew"s job is to maintain the vessel and pilot it to the owner"s favorite vacation spot at a moment"s notice as the owner arranges to travel there via private jet. With a maximum speed of 32 knots and a range of 3,200 nautical miles at its base speed, Man of Steel is designed to keep up with its jet-setting owner. "The owners don"t have the time to spend 24 hours getting from point A to point B," Jenkins said. As impressive as the boat is, it"s actually the smallest model built by Heesen Yachts, of the Netherlands. Its largest model is 174 feet with a price tag of 32.5 million euros ($38.6 million). That"s still not big enough for some, as they"re increasingly requesting 200-foot-plus yachts, said Robert Moran, president of Moran Yacht and Ship in Fort Lauderdale. The brokerage specializes in megayachts. One of its most impressive ships under construction is the 257-foot TV. With nine staterooms, a gym, a massage room, a hairdressing salon, a 10-person Jacuzzi and a 30-foot-long swim-against-current pool, it really is like a personal floating spa. Currently, the most frequent request from yacht buyers is a more stable boat that doesn"t rock and sway – hence the larger size, Moran said, adding: "Yachts are getting bigger because people want their wives to be happy. They don"t want their wives getting seasick. So many times, they go on it with their wife in three-foot seas and the boat rolls all over the place and the wife won"t go on it again." Recent advances in speed stabilizers – large fins underneath boats to counteract the roll – allow large yachts to remain stable in choppy seas, even if they"re at anchor. Another factor that"s increasing the size of yachts is the need for easy transportation between boat and shore, Moran said. Helipads are a must if you"re a busy billionaire on the go – just ask H. Wayne Huizenga, who owns the 228-foot Floridian. Since few docks have room for megayachts, they deploy smaller boats called tenders to ferry passengers ashore. And just as the yachts have gotten bigger, so have the tenders. "They want tenders that can get them and their wives and friends ashore in comfort," Moran said. "The wife doesn"t want to get dressed up for dinner and get in a little rubber boat and have a wave go over her dress and ruin her evening." Since keeping a 25- to 30-foot tender on deck can make a boat unstable, the solution is to house them in garages in the hull, which once again requires a bigger yacht. Microsoft co-founder Paul Allen even has a submarine deploy from a hatch of his 414-foot Octopus.
414-foot Octopus Lurssen
Yachting for a bit less
Even for the less excessive, yachting is luxurious. MarineMax, the nation"s largest boat retailer, has a membership group in South Florida that has about 200 outings a year, said Bill McGill Jr., chairman, CEO and president of the Clearwater-based company.
The average household income of MarineMax customers is $120,000. The buyers are mostly baby boomers with disposable income for recreation, McGill said."Boating is one of the best recreational activities you can do because it involves the whole family," he said.
MarineMax"s clubs meet on the waters around Florida and the Caribbean and hold fishing tournaments. The company also helps its owners learn to pilot their vessels and insists that their wives also get their sea legs.
And for owners who don"t want their wives – or themselves – getting seasick, smaller yachts can be more bearable. Ferretti Group, an Italian yacht builder that"s exclusively sold in the United States by MarineMax, offers the option to put gyroscopic stabilizers on its yachts. Made exclusively for Ferretti by Mitsubishi, they keep boats from rolling at anchor and at speeds of up to 10 knots.< br />Although Ferretti owns two brands that build megayachts, its standard yachts of between 33 feet and 115 feet cost millions less and still feature many of the same luxury interiors with well-crafted cabinetry and furniture and electronics such as plasma screens with satellite television. They"ll just have to leave their submarines and helicopters at home.
How to really fly first class
To move to the head of the class in business travel, executives must skip the baggage checks, the long security lines and the crowded aisles and get a private jet. These coveted trophies of success make even the best seats on commercial airliners seem like riding the bus.
Really high fliers need gourmet, refrigerated meals cooked in a $25,000 microwave or convection oven and served on fine china. If they decide to travel the 6,000 miles that top private jets are capable of flying, they will likely nap on a bed that folds out from the sofa. Rather than reading an in-flight magazine, they can go online for $20 a minute to manage their portfolios and call their broker. Satellite television on the multiple LCD screens is a must, even at a $500,000 price tag.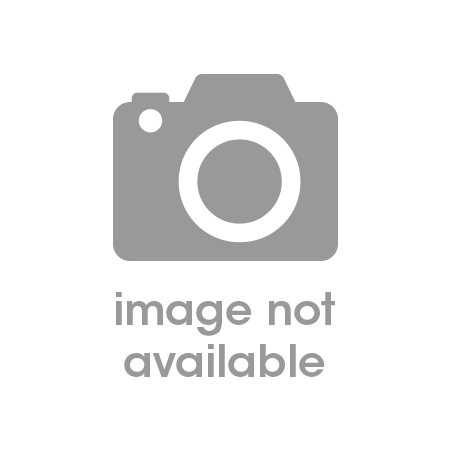 414-foot Octopus Lurssen
All requirements considered, the bill adds up to a $20 million, $30 million or even $40 million jet.
That is the life of dreams for many, but it"s just another day"s work for Rodrigo Cruz. Based out of Fort Lauderdale Executive Airport, he sells private jets for International Jet Traders, rents jets for Astra Charter and captains jets on flights around the world for Hop-a-Jet.
His clients include corporate executives, sports stars and wealthy families that like to travel the world. As much as they want convenient travel, they"re willing to pay a lot more for top-of-the-line jets that offer more than they need, Cruz said.
A Gulfstream G450 has many of the same interior features as a Challenger 604 by Bombardier, but has slightly more range – 4,280 miles versus 4,000 miles – and passenger seating – 14 verses 12. New G450s cost $7 million more at $34 million, verses a new Challenger at $27 million.
"The Gulfstream is considered a West Coast airplane because it looks better and all the celebrities want to make a statement," Cruz said. "The East
Coast businesses use the Challenger more because it makes more economical sense."
For those who really want to be a top gun, there"s a Gulfstream G550 or a Bombardier Global Express. Both have a range in excess of 6,700 miles and can seat at least 18. These jets can fly nonstop from New York to Japan. They feature showers, wardrobe closets and exercise bikes. Both sell new for around $45 million.
"I know people who have the G550, and their average flight is three hours with four or five passengers," Cruz said. "The people with money don"t care. It might be only one passenger, but they like the bigger plane."
They also like to pile on the in-flight amenities. Cruz recommended to one business owner that he not get a microwave for his plane because it costs $25,000 with all the federal design standards. But the man insisted on including it because his daughter likes popcorn.
Charter, time share or buy?
For those who are a bit more mindful of their purse strings, choosing a plane and whether or not to own it requires a look at personal travel habits.
For those who fly only 150 hours a year, it makes more sense to charter planes, Cruz said. They can order planes on demand, choose the size of the plane based on their destination and passengers, and don"t have to worry about managing the aircraft and its pilot.
A time share agreement with partial ownership of a plane is a good idea for people who travel about 200 hours a year, Cruz said. The ownership group turns over management of the plane to a charter company that rents it out and provides it, or another aircraft in its fleet, to the owners when they need it. That way, owners can split the expenses and the revenue from chartering it. One of the biggest companies offering jet timeshares is NetJets, which is owned by Warren Buffet.
People logging 300 hours in the air a year should fully own a jet, Cruz said. They can either start their own air division with a pilot, hanger and maintenance, or they can hire a company like Hop-a-Jet to manage the jet, provide its own pilots and charter it out, if desired. The company manages 16 jets, which average 1,000 hours of flight time a year, he said.
Chartering a plane usually allows the owner to cover the management fee of the jet, Cruz said. Often, corporations, which can write off 50 percent of the jet"s value from their revenue, own them, he said. This can either be the main corporation or a single-use corporation that owns nothing but the jet.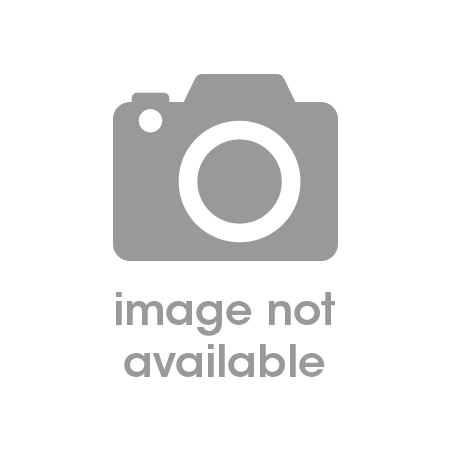 414-foot Octopus Lurssen
As far as the type of plane, that depends on the distance of the journey. A Learjet can shuttle up to eight passengers around North America for about $12 million. Bigger jets like a Gulfstream or a Challenger can handle frequent flights to Europe or South America.
Brazilian jet builder Embraer is a relatively new player in the private jet market and is making its mark by promoting the value of its jets. At $23.6 million, the Legacy 600 costs less than its competitors, has more cabin volume, a comparable range of 3,250 miles and carries up to 16 passengers.
"You can buy two Legacy 600s for one G550," said Ernie Edwards, VP of sales and marketing for Embraer"s North American headquarters in Fort Lauderdale. "You"d buy a G550 if you need to go 6,000 miles more often."
The Legacy 600 includes wireless Internet access and televisions with entertainment programming. The satellite phone can send and receive calls. However, it doesn"t have satellite television. Edwards said the $500,000 audio/visual system wasn"t cost-effective to include. It can"t be offered as an option because that would require a lengthy and expensive remodeling of the plane.
Embraer is preparing to enter the light jet market with the Phenom 100 and Phenom 300, which will be introduced in 2008 and 2009, respectively. BMW is designing the interiors for both jets.
"They"re going to be the largest, most economical airplanes in their categories," Edwards said. "I"d liken it to owning BMW 7 Series, but paying for a 5 Series"
The Phenom 300 will have a range of 1,800 miles, carry up to eight passengers and need only one pilot. It will cost $6.65 million. The Phenom 100 will be able to fly six passengers 1,160 miles and will cost $2.75 million.
The entertainment and communications options on the smaller planes are more limited, as they"re too light to carry systems for Internet access. But the luxury amenities, such as reclining leather seats, fine china and wood panels, will all be there.
While Embraer is best known as a commercial jet builder for major airlines, it couldn"t resist the pull of the private jet market. Fueled by the growth and prosperity of international business, there will be demand for 9,680 business jets over the next 10 years, according to Embraer. Of that, 2,365 jets will be in the super-mid-size or large category.
Yes, Embraer says, there are that many people willing to pay $30 million to $40 million to get their wings.
Take your condo with you
Luxurious residences have their place, but for those who want all the comforts of a high-end home on the road, the answer is a top-of-the-line motor coach.
With these m
illion-dollar-plus mobile homes, your view is wherever you can park – whether it"s Yellowstone National Park, Las Vegas, Daytona International Speedway or along the crystal-clear waters of the Keys. Some Miami Dolphins fans enjoy using them just for tailgate parties.
Don"t confuse these smooth rides with the rickety RVs owned by frequent guests on TV talk shows. The best motor coaches are built on sturdy steel chassis called Prevost (pronounced prey-vo) that are used on commercial buses. A handful of companies convert these chassis into motor homes with all the amenities of an upscale condo. For $1.3 million to $1.9 million, depending on the converter, they truly are penthouses on wheels.
Davie resident Ron Glazer used to take his Prevost motor coach tailgating at Miami Dolphins games. With flashing neon lights underneath, a 40-inch plasma screen and stereo on the outside and canopies extending 10 feet out from the sides of the bus, Glazer"s second home rocked that party.
"If you really want to see the country, you have to drive it," said Glazer, who took his family on a tour of Colorado, Montana and Wyoming. "Owning a motor coach is like taking your home along."
Glazer"s $1 million XL series from Illinois-based Liberty Coach had all the features to feel like home. It had a full bathroom, dishwasher, washer and dryer, Sub-Zero refrigerator, a garbage disposal, four air conditioning units, electricity provided by a 20-kilowatt diesel generator and about 150 gallons of freshwater storage.
It also had wood veneer, a stone floor, Bose surround sound, full Internet, television and phone access through a mobile satellite system, plus a security system.
"They could really put anything in there," Glazer said. "There"s only so much room in there, so you have to decide what"s important."
When it comes to what customers want in their motor coaches, their imaginations and wallets are the only limits, said Dave Wall, GM of Liberty Coach"s Florida sales office in Stuart. His company did the first conversion 38 years ago and now sells about 28 new coaches a year, each one with its own unique features, fixtures and exterior.
"At the price point we"re asking you to pay, you don"t want to meet yourself running down the road," Wall said.
Ranging from $1.785 million to $1.9 million, Liberty"s coaches cost hundreds of thousands of dollars more than their competitors, but they have high-quality components, Wall said. The coaches have about 6.5 miles of copper wiring. The plasma television is made by Photonics, which is nearly double the cost of the standard plasma screen. The Crestron remote control with exclusive software can operate just about every electronic feature in the coach.
Florida is a great market for Liberty Coach, but most of its customers here are snowbirds from the Midwest or Northeast rather than year-round Floridians, Wall said.
Florida is also a strong market for Marathon Coach, whose customers here are about 80 percent snowbirds, said Bob Phebus, director of sales and marketing for the company"s eastern division office in the Tampa Bay area.
The Coburg, Ore.-based company is the largest Prevost converter, with about 70 coaches sold annually, compared with total industry sales of about 250 a year, Phebus said. Marathon"s average coach costs $1.5 million and weighs 55,000 pounds. The cost of the Prevost shell alone is $425,000, he said.
A unique feature of luxury coaches is slide-outs. When the coach is parked, a hydraulic system will slide out to expand a section of the interior about 20 inches. Marathon Coaches usually have two slide-outs – one each in the bedroom and living room – and can add a third slide-out to expand one of those rooms, Phebus said.
"You drive through a neighborhood in South Florida and see these $10 million homes. You condense that down and put it on wheels and that"s what we have," he said. "It"s the same guy that will have a 100-foot yacht and a private aircraft. They"re accustomed to the finer things in life."
The sports world is a big contributor to the passion for motor coaches. A University of Florida fan had his Marathon coach customized with imitation alligator skin sofas and a blue-and-orange paint job. Now that"s a tailgating monster.
Marathon has also delivered motor coaches to both fans and drivers of NASCAR and the Indy Racing League, Phebus said. That way, they can set themselves up on the raceway grounds, rather than dealing with traffic to get to a hotel.
You don"t have to be a sports star – or pull in money like one – to own a nice motor coach. Country Coach, of Junction City, Ore., sells motor coaches on standard frames starting at $250,000, all the way up to Prevost coaches for $1.65 million. It offers an Affinity coach for between $700,000 and $800,000 that"s on a DynoMax chassis, rather than the more expensive Prevost. But the Affinity is about the same size and it can have many of the same interior features, as far as high-end furnishings, appliances and electronics go. Plus, it allows for a great deal of customization, including upgraded electronics, added beds and furniture, plus several floor plans.
County Coach produced 816 coaches in 2005 and made up 10 percent of the sales in the high-end field.
"The Affinity is on similar level of customization as the Prevost," Country Coach director of marketing Matt Howard said. "We offer the million-dollar-plus coaches, but we also offer solutions that are amazingly luxurious in $700,000 to $800,000 category."
The motor coach lifestyle
Buying a high-end motor coach from one of these manufacturers is like joining an exclusive club. They hold rallies across the country, often at races or other sporting events, and also at conventions to sell motor homes. Members also take trips together. Howard said a group of Country Coach owners from Florida travel a circuit to the West Coast every year and make the 35-day trip to Alaska every three years.
Normally, such long drives through undeveloped terrain make it hard to find a four-star hotel – if there"s a hotel at all. But that level of luxury is portable with a motor coach.
Another aspect of owning a motor coach is staying in an RV resort. (Don"t dare call them RV parks.) There are resorts throughout the country and in parts of Florida that only accept high-end motor coaches. They often include a clubhouse with regular community activities, and decorative landscaping, such as lakes or fountains. Some have concierge service.
"At five in afternoon, everybody"s outside under the awning of their coach, watching the evening news and having a cocktail and chatting," Marathon Coach"s Phebus said. "It"s a lot different than owning a house or a condo and not knowing your neighbor."
The land squeeze in South Florida has made it hard to develop an RV resort here. One holdover is in the Keys, where the Bluewater Key RV Resort rents lots right on the water, about 10 miles from Key West. The weekly rate is $510 for a canal lot and $800 for a premium bay lot.
In Naples, lots at the Pelican Lake Motor Coach Resort sell for between $275,000 and $500,000, Phebus said. The 289-lot community features an 8,000-square-foot clubhouse with a dance floor, library, activities hall and exercise room, a heated pool and Jacuzzi, tennis courts, a 100-acre lake and a wildlife preserve. In short, it"s like a Boca Raton golf club community where the homes can come and go as they please.
For South Florida residents who want to see the country, there are RV resorts scattered through the West Coast, Arizona and the Carolinas, among other places. There are also some in Central Florida.
Glazer bought his motor coach to spend more time with his wife and teenage son before he graduated from high school. While he enjoyed the trips they took, he was so busy heading his construction company that he only got to drive it 20,000 miles in the two years before he sold it. He even hired a professional driver to take it to the region he wanted to go, then flew to meet it so he could save a few days on the road.
"My mistake is I bought it too early,"Glazer said.