Eyeing Record, Tycoon Builds a Bigger Yacht; Challenging the Saudis
At a shipyard in Hamburg, Germany, on a construction dock hidden from public view, workers are toiling away on a special boat. It"s called "Eclipse." And if all goes according to plan, it will become the largest privately owned yacht in the world.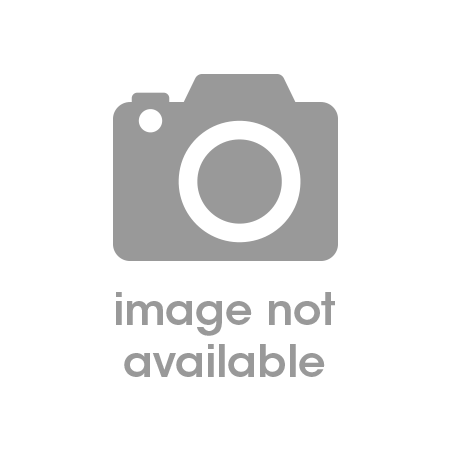 Mr. Abramovich.
Eclipse will have at least two helicopter pads, several hot tubs, one pool, three launch boats and a private submarine. For security, it will be fitted with motion sensors and a special missile-detection system.
The ship"s builder, the Blohm & Voss subsidiary of Germany"s ThyssenKrupp Marine Systems, is mum about the project; a spokesman would confirm only that it"s building a boat called Eclipse somewhere in Germany. Eclipse"s designer, London"s Terence Disdale Ltd., would say only this: "We can"t say anything at all about this project. This is very secret."
According to several people involved in the project, Eclipse is the latest water toy for the new king of the seas – Roman Abramovich.
Mr. Abramovich, the Russian oil magnate whom Forbes ranks as the 11th richest man in the world, with $18.2 billion, has an armada that would rival some national navies. In addition to Eclipse – expected to measure more than 525 feet – he owns three other mega-yachts, including the 377-foot Pelorus and the 282-foot Ecstasea. He used to own four but recently awarded one, the 370-foot Grand Bleu, to a close business associate. Says John Mann, a spokesman for Mr. Abramovich: "Mr. Abramovich doesn"t comment on his personal property."
With Eclipse, Mr. Abramovich is not only setting a new high-water mark in the "mine-is-bigger-than-yours" world of mega-yachting. He"s also helping to solidify the reputation of the Russians as the new world leaders of global conspicuous consumption. The gusher of oil money and flood of cash from commodities like nickel and aluminum has created a steady stream of new oligarchs, even as the rest of Russia struggles with poverty, high mortality rates and widespread corruption. The average life expectancy in Russia is now 66 years — 14 years below the European Union average.
While the 40-year-old Mr. Abramovich now spends much of his time in London, he and other oligarchs are seen as symbols of a new Russian system that places huge riches in the hands of a few. Russia"s richest man, Mr. Abramovich has flourished under President Vladimir Putin. Critics say he made much of his fortune from political connections and, like many oligarchs, used his government ties to take over former state-owned assets and reap the profits for personal use. Mr. Abramovich controlled OAO Sibneft, the oil giant, and sold it in 2005 to a state-controlled gas company for $13 billion.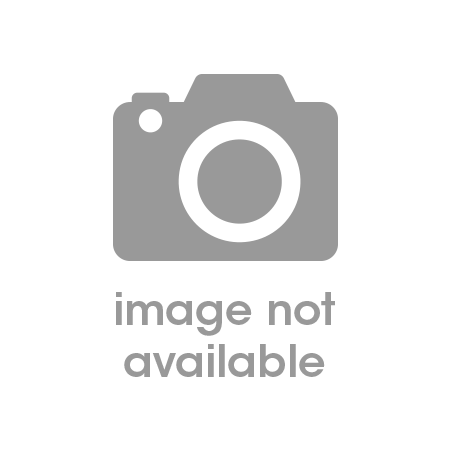 Mr. Abramovich"s Pelorus, the world"s 12th-largest yacht.
Mr. Abramovich made his fortune from his management expertise and financial acumen, not political connections, says his spokesman, Mr. Mann. "The reason Sibneft became successful was because Mr. Abramovich and his partners were good managers who turned the company around and modernized it," Mr. Mann says. He added that Mr. Abramovich has also helped build companies that had never been state-owned, such as aluminum giant Rusal.
To companies that sell to the rich, this new wealth is a dream come true. Today"s Russian Revolution is all about status, and the new Blingsheviks are young, supremely rich and eager to spend. There are at least two dozen Russians now worth at least $1 billion, according to private bankers, and thousands of new multimillionaires have been created in the past five years.
Russians are buying up castles in Germany, Warhol prints in New York and polo ponies in Argentina. An estimated one in five homes in London"s posh Mayfair district is now owned by a Russian, according to real-estate agents. Sotheby"s has noticed a surge in Russian buyers for jewelry, watches, fine art and antiques, says Richard Buckley, managing director for North America and South America for Sotheby"s.
Russians, in short, are the new Saudis.
Especially when it comes to yachts. The Arabs entered the yachting world with a splash in the 1970s, during the last oil boom. They"ve held the crown for biggest boats ever since. Arab royals now own the four longest yachts in the world. Among private yachts not owned by heads of state, the Americans still have the lead, with Oracle Chief Larry Ellison"s 454-foot Rising Sun and Microsoft co-founder Paul Allen"s 416-foot Octopus ranking first and second. (Mr. Ellison may have already lost full bragging rights: Yacht-industry executives say he recently sold an ownership share in Rising Sun to fellow California billionaire David Geffen. Both declined to comment.)
Abandoned Midstream
The Russians are quickly catching up, and putting their yacht-challenged history behind them. Last year, according to a New Zealand builder, one of Mr. Abramovich"s countrymen commissioned five yachts. Another Russian, also unnamed, recently commissioned a 483 foot boat but had to abandon the project midstream because of "financial uncertainty," says one builder. At least 20% of the business for new vessels over 200 feet is coming from Russians — more than from any other single country, including the U.S. "It"s very much like the Saudis in the 1970s. Except that the Russians are perhaps more sophisticated."
Mr. Abramovich has made the biggest waves. Eclipse is designed expressly to overshadow Dubai, the 525-foot behemoth owned by Sheikh Mohammed bin Rashid Al Maktoum, ruler of Dubai.
When Eclipse launches, Mr. Abramovich will own more than 1,100 feet of yacht — the approximate length of the Queen Mary 2. Exact prices for his boats aren"t known, but industry experts estimate they range from about $25 million for his smallest to more than $300 million for Eclipse. Annual overhead for the boats is more than $20 million, industry experts say, and it costs him $120,000 just to fill up the tanks of his current largest boat, Pelorus.
Each vessel serves a different purpose. For entertaining, Mr. Abramovich prefers Pelorus, the 377-footer originally built for a Saudi sheikh. It has bulletproof glass, two helipads, an indoor pool, a steam room and accommodations for 22 guests and more than 40 staff. For cruising, he likes Ecstasea, with a Chinese-themed interior and a top speed of more than 40 knots. The 161-foot Sussurro is mainly used as a loaner or "tag along" yacht for friends during large parties.
Mr. Abramovich often takes along his Russian business colleagues, as well as British financiers and players on his Chelsea soccer club. His boats are often spotted in Monaco, Portofino and Cannes, as well as parts of South America and the Caribbean. Not all of his passengers get VIP treatment, however: In 2005, when Le Grand Bleu docked in New Zealand, Mr. Abramovich"s pet parrot was forced to stay in his cage below deck because of local concern about bird flu.
THE WORLD"S BIGGEST YACHTS

These are the largest yachts in the world, in order of length, with vessel names and owners. Russian tycoon Roman Abramovich, owner of the current No. 12, is said to have ordered a craft that would measure more than 525 feet, to take over the top slot.
YACHT NAME/OWNER
LENGTH (FEET)/YEAR BUILT
COMMENTS
1. Dubai
Sheikh Mohamed Bin Rashid alMakhtoum, ruler of Dubai
525/2003
This German-built yacht was ordered by the Sultan of Brunei"s younger brother in 1996, who sold it before it was completed.
2. Abdul Aziz
Royal Saudi family
482/1984
For more than two decades, until the appearance of the Dubai, this was the world"s biggest yacht.
3. El Horriya
Egypt (presidential yacht)
478/1865
Originally built for the vice King of Egypt and powered by steam engines, it is rarely seen in public.
4. Al Salamah
Sultan Prince bin Abdul Aziz al Saud
459/1999
Launched under the name Mipos, it is owned by the Saudi deputy prime minister.
5. Rising Sun
Larry Ellison
455/2004
Oracle founder Mr. Ellison recently sold half of this yacht to friend David Geffen, say yacht industry sources.