PIRACY IS ON THE INCREASE, WITH MORE THAN 200 INCIDENTS LAST YEAR. OWNERS MUST ENSURE THEIR YACHTS ARE PROTECTED IN HIGH-RISK AREAS.
Words: Kate Hubert
FITTING OUT A SUPERYACHT"They were surprised to firm eight people in flak jackets with guns awaiting their arrival… 24 hours later other ships were hijacked and taken hostage," says Reel Dragon skipper Ben Marshall.
This scenario is taken from Balinor"s anti-piracy technology plan:
1 New build or retrofit? For new builds, the security team would continually interact with the yard and architect to ensure wiring, etc, is in place, technology is properly installed and crew trained.
2 Evaluation. What is the vessel configuration, and what are the existing systems? What are the primary ports of call? What is the crew complement? Are there any special circumstances? For example, ports or anchorages that have an issue with swimmers boarding vessels may need sonobuoys.
3 Specification and confirmation with the client. From a security perspective, yachts run the gamut, from a radar/ camera/non-lethal laser installation to deter paparazzi, to a complete system that includes LRAD. long-range communication, water cannon to repel boarding pirates, access control systems for protection while in port and sonobuoys to detect underwater approach. Remote command centres, as well as other modes of perimeter protection, are selected based on individual vessel and owner requirements.
4 Installation and testing.
5 Crew/owner training (as required) and system usage exercises.
6 System sign-off. Ongoing worldwide training and support.Stefanos Kotsiopoulos, a partner at Balinor, talks us through a recent case study. "We evaluated a 60 metre Feadship that was planning extensive travel through South East Asia. The ship was underequipped with respect to long-range detection, and had virtually no non-lethal deterrence capability. We maintained the existing radar as a secondary unit and installed our Small Target Radar System as the primary navigational array. There was no true long-range camera equipment so we added our long-range day/night visual system in addition to a shorter range thermal array.
The owner wanted long-range camera images available on a large screen TV below deck in addition to the bridge display; we used an ultra-secure wireless network to transmit this data. LRAD was added for communication and sonic deterrence, as were two non-lethal deterrent laser sources, using the LRAD and visual camera mounts to provide automated pan/tilt targeting capability for the lasers. All perimeter systems were coordinated through the radar display, with control displays installed on both the bridge and at a secondary control point in a secure area below deck. We also provided wireless access so that crew members could monitor the system from anywhere on board using the equivalent of an iPhone."
With the media seeming to delight in stories of violence and piracy on the high seas, security issues are at the forefront of the minds of many superyacht owners. The Gulf of Aden, Red Sea and even the Seychelles are known as high-risk areas, but with the attack on the 55 metre Tiara off Porto-Vecchio, Corsica, piracy is no longer just the concern of those choosing more remote cruising grounds.
Piracy is defined as ship-to-ship assault or robbery, separating it from shore-based theft. The very name conjures images of blood-thirsty attackers and strikes a note of fear. But just how real is the threat and how seriously should the superyacht community be taking it? At Boat International Media"s Superyacht Design Symposium in 2009, a presentation by Paul Cook, managing director of International Superyacht Management and Advanced New Technologies, and Philip Cable, co-founder of Maritime Asset Security and Training, gave a chilling insight into the platinum era of piracy", as Cook calls it. "It hasn"t happened to a superyacht yet, but it could do today or tomorrow," he warns.
For commercial traffic, the danger from Somali pirates (who operate up to 1,000 miles from shore) is shocking. In just the first week of January there were 10 incidents: seven vessels managed to evade boarding, another had a hole blown in the accommodation block by a rocket-propelled grenade (RPG), one was boarded but the crew retreated to the "citadel" (safe area) until a warship chased the pirates off, and one bulk carrier has been taken hostage. The full 2010 figures from the International Maritime Organisation are not yet available, but up to November 2010 there were well over 200 incidents of piracy in the Indian Ocean/Gulf areas. In late October, the small yachtChoizil was hijacked, her skipper refused to leave when the pirates ran the boat aground but they seized his two crew and fled ashore. They are now believed to be holding the South African couple hostage, although worryingly, no contact has been made. At the start of this year a total of 28 vessels and 654 hostages were being held by Somali pirates.
Although, to date, no superyacht has actually been hijacked, pirates do target similar vessels. The 88 metre Le Ponant, a small cruise liner, was seized in April 2008, and her crew of 30 only released once ransom was paid. With their low freeboards and slow speeds (relative to large tankers) superyachts present a temptingly soft target. So perhaps it is just a matter of time before one is taken – and there have already been some close encounters.
The 52 metre Alloy Yachts sloop Red Dragon regularly transits through the Indian Ocean and in 2008 the pirate threat became a reality. "We saw the mother ship, a large dhow, approach to about four miles away, then it stopped and launched six fast boats that headed straight towards us/ says skipper Ben Marshall, who is pretty sanguine about what must have been a terrifying experience. Luckily the yacht was carrying ex-Special Forces operatives from Ironsides Associates. Marshall is convinced that it was their armed, professional appearance that meant the skiffs took a long, hard look at the yacht before returning to the mother ship. "They were surprised to find eight people in flak jackets with guns awaiting their arrival… 24 hours later at the same location some other ships were hijacked and taken hostage;
The long-range acoustic device can be used to hail and warn potential attackers and then switched to "fire": a painful, highly focused sonic wave to repel boarders.
"It"s vital to present as a hard target: prevention is better than cure," savs Dan Hootori from Spearfish.
Piracy is now a real consideration for those planning to cruise the Indian Ocean and beyond as Neil Moore, director of charter management at Burgess, explains: The piracy situation is definitely affecting the charter market in the Indian Ocean, which is a real shame as the region has so much to offer for winter cruising. Many owners have been deterred from sending their yachts to the Indian Ocean due to the increased risks and safety fears for their crew. Those that have ventured forth have found increased costs due to the need for extra security and additional insurance premiums:
The IMO is one of the agencies working hard to address the worldwide scourge of piracy; in January 2009, Somalia was one of 17 countries from Arabia and East Africa that signed up to the Djibouti Code of Conduct to repress piracy. There are now unmanned drones patrolling the skies out of th
e Seychelles and a task force of naval vessels quartering the Gulf and Indian Ocean, but they are not there for the benefit of private yachts. Their first remit is to protect vessels operating for the World Food Programme, and secondly to protect vulnerable commercial traffic.
DEALING WITH HOSTILE SITUATIONSSecurity companies will look at the transit, the unique set-up of the yacht and tailor-make a training course. Dan Hooton from Spearfish Maritime Security explains, "Piracy worries gets people to talk to us, but we also work with them to give wider training for the majority of the time when they won"t be in high-risk areas." Training ideally takes place on board the yacht just prior to transit fortwo to three days. "We"ll get them to search each other and the ship, and then head out to sea," Hooton explains, "and then we"ll get them to launch a tender and reconstruct a skiff coming in." In this way some fun role-playing can prepare the crew for the most serious situation. "We"ll start off slowly with the "skiff" stopping and starting so the bridge crew can practice their drills and try to manoeuvre the yacht so the tender can"t get alongside." The security team will identify a citadel and drill the crew on retreating there and make sure they can use external comms and, ideally, control the yacht. When the transit is undertaken. Spearfish will send at least one of the trainers on the trip. In a recent transit Hooton"s team joined a large superyacht in Egypt. "As we headed down the Red Sea we hardened her up, adding wooden partitions and bracings, trailing lines in the water." The main remit is to maintain a lookout and present the yacht as a hard target. "Pirates will look at a potential target from a long way out, if they see men in body armour and helmets, they know security is on board and decide not to risk it."
It may be sobering to remember that, as in the case with the Chandlers, the British couple who were seized from their small yacht and held for over a year, the rules of engagement prevent EU naval forces from taking steps to rescue you. Coalition forces will do their best to monitor convoys or private craft – small yachts have started crossing pirate alley" in super-convoys of 20 or more – but the navies" resources cannot protect every vessel transiting the area. Official advice from NATO is simply not to cross the so-called IGOARS (northern Indian Ocean, Gulf of Aden and southern Red Sea), but if you do decide to make the journey, you can register with various agencies who will log your itinerary, keep in regular contact with you and try to arrange support in the worst-case scenario. The UK Maritime Trade Operations office has a pirate hotline that you can call if under attack. Similarly the US Navy"s Maritime Liaison Office will register and track US-flagged vessels.
Security measures
Ultimately, the risk of a high-risk transit rests on the shoulders of the owner or operator. This means that hiring private security teams is the only way a yacht can guarantee having trained personnel on hand in the worse-case scenario. There are many companies, often staffed with ex-Navy or Marine personnel, who specialise in superyacht security and are keen to impress the need to involve them right from the drawing board. Simon Barlow from Special Projects and Services (SPS) explains, "Marine architects are now much more security aware and know that things need to be built in. SPS will review designs at the earliest stage possible to avoid expensive refits. We recently reviewed a 100 metre yacht and found significant vulnerabilities. In addition to the planned security set-up, we recommended an alarm for the gangway, changing and repositioning the CCTV and installing a panic button for the owner. This resulted in an improved, highly effective security system with significant cost savings for the client."
GADGET LIST
Night vision equipment

Thermal imaging technology. At night this has much longer range than infra-red cameras.

Door entry access control. Can be part of the citadel -means safe areas can be locked-down from central control.

Citadel. A water-tight, impenetrable "panic room" with full external communications and, if possible, control of main engines. О Long-range acoustic device Can convert to a highly-focused beam of intense sound to cause pain and disorientation.

Ballistic protection such as Kevlar curtains. Deflects bullets but weighty, and needs to be deployed in advance.

CCTV Preferably integrated with thermal/night vision gear.

Guns. Increasingly commonplace, should only be used by professional security team. О MMWC propeller arresters Long lines trailed over the stern and sides, entangle skiffs" prop shafts. See MMWC video online.

Laser threat deterrent system Used to dazzle onlookers.

Fog/smoke cloaking system Systems such as the GOST Cloak release Glycol mist so pirates become disorientated.

Remote GPS tracking The yacht can be tracked remotely using a Google Earth interface so can be located if it is seized.

Immobilisers. Can be very effective for safeguarding tenders and toys.

Sonobuoys. To detect underwater approaches, swimmers attempting to board, etc.
If your yacht is already afloat you can still seek advice on the dizzying array of gadgets that can safeguard your yacht, crew and guests.
However, this can be a case of caveat emptor (let the buyer beware): some devices are not yet proven in the maritime environment, no matter how exciting the salesman makes them sound, and others" usefulness is under question. Companies such as Greece and US-based Balinor International put together anti-pirate technology (ATP) packages specifically for superyachts. They recommend small-target radar – vital in detecting the small, open skiffs the pirates often use that won"t cause a blip on regular radar. This is complemented by long-range day and night cameras effective to five nautical miles in the dark, 10 nautical miles in daylight. A common non-lethal deterrent often deployed is the long-range acoustic device (LRAD). It can be used to hail and warn potential attackers and then switched to "fire": a painful, highly focused sonic wave to repel boarders. Finally, a laser threat deterrent system can be used to dazzle attackers, so in effect they cannot see the yacht.
Crew training
But all of these gadgets are rendered useless if your crew is not well drilled in their use. "You need a minimum of two to three days for security awareness training and longer to get to ISPS levels," says Barlow. Training is often carried out on board, even on passage." Even with training there is a limit to what the crew can operate safely, such as monitoring alarms and CCTV. For anything else a separate security team, usually of around two to six personnel, needs to be employed. They should be the only people on
deck if pirates approach. Dan Hooton from Spearfish Maritime Security explains, "It s vital to present as a hard target: prevention is better than cure." The yacht needs to appear (and be) well-prepared and well-defended.
As in the case with Red Dragon, pirates will often get a measure of a potential target before they commit to a risky boarding. If the worse does happen, the crew can be locked down in the "citadel". This should be a lockable, watertight section of the yacht (not the bridge) where communications and engine controls can be operated. According to the IMO"s reports on merchant vessels attacked by Somali pirates, in the majority of cases where the pirates have been foiled, the crew retreated to the citadel and called for help. When the pirates realise they can"t get to the crew or sail the boat, they give up and flee the scene. However, this is, at best, a short-term solution – and only practicable if help is no more than a few hours away. Pirates have been known to besiege citadels for days, before either breaking in or setting fire to the vessel.
To arm or not to arm?
One of the most contentious issues is whether these security personnel should be armed. Most American yachts wouldn"t think twice, whereas the sensibilities of many European operators tend towards a non-armed approach. Marshall is unequivocal. I would not go through the Gulf area without armed security. Things like LRAD are pretty useless in my opinion – the pirates are already deafened by the 90hp Yanmar engines in their skiffs. And I"ve never had any problems in port, so long as the weapons are correctly registered and declared, no one bats an eyelid – they think you"re being sensible."
Of course, if you do decide to carry weapons, it is imperative to use the right professionals. Marshall works with Keith Simpson from Ironside Associates. "I"m ex-Special Forces, as are most of our personnel," says Simpson. The armed approach is the only way to avoid being captured in my opinion; unarmed security guards are just more hostages waiting to be taken. Some people don"t like the idea of carrying guns, but it"s not about shooting pirates, it"s about prevention, about stopping the situation from escalating. Pirates harass and intimidate, but if they see armed personnel who are taking aggressive stances and wearing body armour they will withdraw;
Simpson has run "pirate alley" on numerous occasions. There may be seven mother ships operating at one time, and the navies do not have the assets to cover them all." To further protect Red Dragon, they deployed foldable ballistic shields as well as the armed guards. "I know yacht crew who"ve resigned rather than go through there without armed protection. They"re right in my opinion, you"d be mad not to take armed personnel. But you need to choose the right guys, with Special Forces experience:
Alternative threats
The pure drama involved means that piracy monopolises the headlines, so it"s easy to forget that there are other security issues facing superyachts, both at sea and in port. "Many crew don"t realise they are targets, they don"t think of themselves as rich, but the locals probably do; warns Barlow. Security awareness training can help crew when in port and avoid the seemingly petty, but sometimes lethal, crimes associated with muggings or tender theft.
Many security firms repeat that they are also increasingly tasked with thwarting the other "evil P" – the paparazzi. High-profile individuals often seek privacy and seclusion on board their yachts and defend this peace aggressively. Devices that began as military projects are now finding their way on board.
Balinor"s Laser Deterrent will probably be deployed more against paparazzi than pirates, as will sophisticated CCTV. And as reported in Bout International 290 (August 2010), there are even devices that can detect someone staring, or focusing a lens on your yacht. California- based JETprotect"s CS300K device is a long-range counter-surveillance camera that automatically detects prying eyes by day or night; its software assesses the threat and can alert crew.
Facing up to keeping your yacht, crew and guests safe in this changing world may threaten to take a little of the shine out of the pure pleasure of sailing. Yet if the systems are fully integrated and training kept up to date there is no reason why you shouldn"t be able to relax and enjoy your cruise, without feeling that you are sailing on a floating fortress. Just a few years ago, crew were joking about pirates on the Red Sea to Indian Ocean route but now we know that these are not mere rascals resembling Johnny Depp, they are desperate criminals. 2009 saw an increase in piracy of 25 per cent from 2008, and 2010 is looking even worse, although thanks to international efforts only by some 10 per cent. With the pirates expanding their areas of depredation, and targeting yachts as well as merchant vessels, this threat cannot be ignored.
But its important to understand how you can have some control on your level of risk. Hooton notes, "You still only have a one to two per cent risk of being attacked by pirates, but if you steam through an area where attacks are occurring, you can increase that to 50 per cent. However, if you take the correct advice and security measures you can reduce it to virtually nil; The fact that sensible yacht owners are using highly skilled professionals to help navigate these treacherous seas is the key reason no superyacht has yet been taken. Let us hope that it stays that way.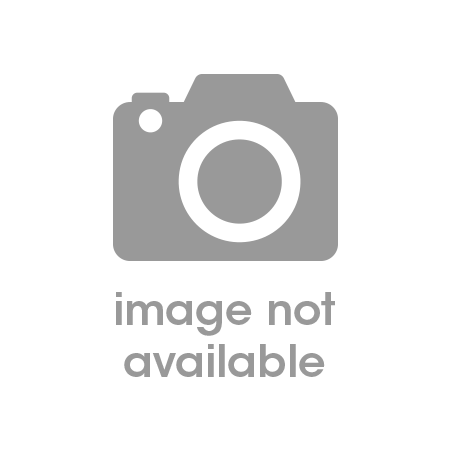 You"re covered…or are you?
AS LONG AS YOU ARE FAIR AND TRUE, INSURANCE COMPANIES WILL RECIPROCATE BUT WARRANTIES MUST BE FOLLOWED TO THE LETTER TO KEEP YOUR COVER INTACT.
words: John Leonida, Clyde & Co
Everyone has heard of at least one accident befalling a yacht. Being at sea is a big adventure. I well recall receiving an email showing a client"s yacht with a huge hole where the bow once was when, it was alleged, the captain placed a waypoint in the middle of a small Croatian island in the depth of a high-speed night crossing. A yacht travelling at 18 knots directly towards a land mass is not going to end well. Insurers have to be informed. The insurers will look after you if, and only if, you don"t breach the bond of utmost good faith that is the heart and soul of every insurance contract. If you are fair and true to your insurer they will reciprocate.
It is impossible to give a complete introduction to marine insurance in a few words, but there are a few important things to be aware of. An insured yacht owner will find that it pays to be attentive to the detail of any warranties that are set out in the yacht s insurance policy. A warranty in an insurance policy is in essence a promise by the insured to the insurer that certain facts are true and/or will continue to be true, or that the insured will do or not do certain things. These days, most insurance companies are careful only to include warranties which are really necessary. Insurers want their policies to be clear and straightforward in the scope of cover provided. This means that those few warranties which do appear are likely to be matters that the insurance company regards as extremely important, such as not making structural alterations to the yacht without prior approval or the maintenance and servicing of fire extinguishing equipment. Insurers don"t like excuses along the lines of "it was a reasonable thing to do" or 4 didn"t go outside the geographical area for very long".
Under English law, which governs a lot of marine insurance and US law is not much different in this respect, a breach of warranty means that the insurance company is no longer on risk from the date of the breach, so that any claim for events after the breach will not be payable. In other words, your policy will be dead in the water if you breach a warranty. This is a very strong remedy for the insurer and so t
here is consumer protection law that says that this will only apply to a private yacht owner where the breach of warranty caused the loss.
However, this does not help you if you are running the yacht commercially; the private owner is obviously running a risk that a breach of warranty may be the actual cause of the loss. So why take the risk? Most warranties, such as a warranty that the galley is equipped with a fire blanket, are easy enough to comply with. Alternatively, if the insured has good reason why it cannot comply with a warranty for a short period of time, the insurance company will often be prepared to agree to this as long as the request is made to them in advance and alternate solutions are agreed or a short-term waiver is provided. It is much better to avoid being in breach than to be arguing after the loss
that the breach was not causative.
It always pays to check your yacht is legitimately crewed. Again, a warranty issue. Recently we had cause to investigate the certificates of an owners captain. The "captain" was nothing of the sort. All his papers had either lapsed or were forged. If there had been a casualty there would have been a very real risk that the insurers could have stepped away from the claim.
Finally, insurance companies get really hacked off if you delay in telling them about claims, even potential claims. This is because they have access to a flotilla of marine experts who can help them to minimise any damage, get the best repair quotes, etc, but only if they can act quickly. In some situations, such as a third-party claim (for example, where you hit someone or a crew member is injured or worse, killed), witness evidence may be needed, which of course is best done quickly while witnesses are traceable and memories are fresh. So by following the notification procedure in its policy as quickly as possible, the insured will earn its insurance company"s gratitude, and the claim is more likely to go forward smoothly from that point.
Marine insurance at its root is not difficult, but it is the most sophisticated insurance market in the world. Yachting may be your hobby but marine insurance is their job. It needs to be treated seriously or you will find you are uninsured.