200FT LURSSEN MOTOR YACHT
The word Phoenix conjures to mind the mythical bird that rose from the ashes. The parallel to the name of the new 200ft Lürssen motor yacht Phoenix featured here was explained to me by the owners' broker Robert Moran of Moran Yacht & Ship, Inc. Several years ago the owners of Phoenix were searching in vain for the right yard to build their dream yacht. They were close to abandoning their painstakingly-conceived project when Moran steered them toward Lürssen and managed to secure a coveted building slot for them. Now, several years later, the perseverance of the owners, their broker, and their team of experts has finally paid off! Phoenix is truly an extraordi-nary yacht. Launched in mid-2004, she is exquisite in every detail—aesthetic and technical; a yacht that functions flaw-lessly while offering optimal comfort for global travel.
Captain Nick Ruiz began my tour of Phoenix with his pride and joy; the thoroughly workmanlike pilothouse located on the sun deck level. Ruiz has been involved in the project from the very beginning. "The specification" he succinctly describes, "was for the owners to never be restricted to someone else's schedule"—and so far, it appears as if they won't have to…captain and yacht are both ready to deliver on that requirement. The pilothouse offers all the necessities: a stunning view, comfortable twin captain's chairs, a sophisticated inte-grated Raytheon navigation system—this is a seriously professional work place. Security considerations, the large volume of technical equipment, and the desire to separate working areas from guests, dictated the choice to keep this a primarily 'crew only' space. Owners and guests are not short-changed by this practical choice, as they can enjoy a superior view from the observation deck above. Larry Smith Electronics has designed a system of multi-plexing screens for navigation and computer systems, with all programs able to be moved from screen to screen allowing flexibility in choice of navigation and control screens as well as avoiding blind spots from the sun. Windows can be further dimmed with simple pull-down Mylar screens. Repeaters in the captain's cabin, owners' cabin, and upper level saloon allow the owners to remain integral in the pilothouse operation. Navigation equipment and the safety console are housed in what appears to be beautifully curved wooden cabinets, which are actually panels concealing steel casings and offering both fire, intrusion protection, and air-conditioned electrical space.
Directly aft of the pilothouse is the radio/security/chart room, and the first officer's dedicated office, which can be partitioned off by a light and soundproof glass panel. Housed here is the true heart of Phoenix; her state-of-the-art computer system. Designed by Great Circle Systems, using Triton Administrator software—the system centrally manages all vessel communications, operations, security features for the large number of computer stations, as well as each of the wireless workstations found onboard.
Phoenix cruises up to 6,000nm at a cruising speed of 15 knots with a top speed of 17 knots.

Backgammon anyone?

Aft deck dining can be protected with a wind screen and a sunshade.

The workman-like pilothouse is located on the sun deck level.
Equipment is of the highest quality and reliability avail-able, and is housed in an industrial-quality rack mount casing in a temperature and humidity-controlled environ-ment. Built-in redundancy and a very high degree of fault tolerance guarantees seamless operation, with no down-time, and fast communication worldwide. Phoenix has benefited since the inception of the earliest planning stages from this powerful program, which allowed all of the key players of the conceptual designs—including the owners, Captain Ruiz, Rob Moran, designer Andrew Winch, and Adrian Farmer, to easily share ideas and information, greatly facilitating the meticulously detailed specifications package that ultimately created this masterpiece.
Guests can enter the vessel on the main deck level via an easily-accessed and generously-sized passarelle which folds down to allow an unobstructed sea view from the entrance hall. Upon entry, the most dramatic statement is the spec-tacular sweeping deck atrium staircase, which reaches four levels, flowing from the lower guest deck level, past the main deck foyer and upper saloon to the sun deck and gymnasium above. The floating stairs offer a sense of the ethereal while the intricately curved and detailed stainless rails contribute both a secure grip and a timeless marine appeal with their stylized wave design. The wave pattern is repeated on the elegant double doorways leading aft to the main saloon, and forward to the fabulous owners' suite, and is also seen on the aft superstructure, and VIP suite entry. Not that there is much repetition on Phoenix, to the contrary, she is full of subtle but dynamic nuance throughout. Owners and guests can enjoy all of the care-fully designed and constructed details throughout the yacht.
A prime example of the carefully-orchestrated subtlety aboard Phoenix is the elevator, with etched stainless double doors, that opens magically with a wave of the hand at each deck level. The etched door designs are based on a cruise ship theme from the 1930s. Also quite striking is the star-shaped inlaid marble floor—which when reflected in the double mirrors—gives the illusion that the six-person elevator is even larger. Consistent with the owners' demand for unobtrusive crew traffic, the separate crew entries to the elevator will only open when not in guest use. Adjacent to the main foyer is a day head showcasing a beaten stainless sink nestled into an onyx vanity.
Heading forward along the corridor lies the foyer of the amazing owners' duplex. Superlatives do not suffice to describe the combination of spaciousness and luxury achieved within this grand suite. The bedroom and bath-rooms are dominated by a 1930s-style lacquered Oriental mural in gold, silver, and platinum leaf with a theme of cranes and water scenes—which makes up the entire full width of the forward bulkhead. This room features a color palette of deep indigo and cream for the forward-facing king-size bed and a spectacular custom-made rug. Beginning with a playful pattern of squares in a circular pattern, the rug segues into the his-and-hers bathrooms, continuing as part of the marble floors. 'His' bath, accessed through a semi-circular door, which makes up part of the mural, is finished in honey onyx, featuring a steam room and separate shower room, a walk-in closet with many purpose-built storage areas and a hidden safe. 'Hers' has an inviting onyx spa bath as well as functional built-ins, including a lit refrigerated cosmetics drawer. Both baths incorporate Baccarat crystal taps as part of their design. Each is brightened with large vertical windows with electric curtains and sheers. Adjoining the master bedroom, her dressing room would be the envy of many, with a floor-to-ceiling pull-out shoe drawer, double safes (one designed for jewelry,) plenty of customized hanging room, and a charming vanity.
The floating staircase incorporates the thematic wave pattern, and leads you to the upper owners' study. This second level of the master duplex is the ultimate inspira-tional workspace, with a sweeping view, a result of the 180° windows. The large kidney-shaped desk, custom-built of Macassar ebony, hides a sophisticated computer and world-wide communications system. A small breakfast table over-looking the private sunning area forward invites lounging in a bathrobe with tea for two, which can be reached through a door to starboard. Stunning over-sized stainless-steel lamps designed by Andrew Winch—based on those that were used on steamships—adorn the desk and tables. An entertainment system rises from a console under the bank of windows, that can be blacked out with shades at the touch of a concealed button. Completely self-contained, this cozy retreat offers the luxury of total privacy. As you ascend the stairs or exit the elevator, the space is crowned by the fiberoptic dome–creating an elevated ceiling with a daylight panel to enhance the sense of light and space.
The sweeping atrium staircase with intricately curved stainless rails accesses all four levels.

A Dakota Jackson Steinway piano adjacent to the main saloon can be closed off by rotating circular red leather panels.

The dining room fabrics and mural were chosen by the owners and their personal designer, Dawn Moffitt.
Another area specified by the owners is the sun deck level gym, fronted by etched glass doors reminiscent of elegant Erté ladies. This compact space looks over the sun deck spa pool, and into the infinite sea beyond. Contained within are two plasma screens with AV systems, a Pro-Action elliptical machine, spinning bike, Precor cardio machine, and universal weight machine. Just beyond the glass door of the gym off of the companionway, is the day head with a round porthole decorated with a fresh blue and white Matisse pattern of birds and figures. Beyond is the entrance and companionway to the pièce de resistance, the top-level obser-vation desk, featuring comfortable seating for a small group to sunbathe or enjoy a champagne cocktail along with the 360° vantage point. An outdoor shower offers further al fresco refreshment, and to insure complete privacy, the door can be locked at the touch of a button. The sun deck and observation deck each offer a very different ambiance, but they share the whimsy of a mixture of several varying styles of comfortable padded teak chairs and sun pads.
The depth of detail, both decorative and functional, is what truly distinguishes Phoenix from other vessels of her caliber. Andrew Winch Designs, who designed the exterior and interior spaces, carefully researched early 20th century cruise ships and Art Deco styles to create the bespoke furni-ture and artful joinery found throughout. Furniture is often wrapped in leather, with proper marine details such as sea-catches and concealed door latches. Such mundane neces-sities as light switches, electrical plugs, and Internet connections are concealed within wall panels, in drawers, or pop up from desktops. Lighting has been customized to work in both daylight and evening. When touring the vessel in Monaco, Winch was bubbling over with enthu-siasm for the artistry of the finish accomplished by Lürssen and their attention to marine considerations. Closing an automatic doorway to an exterior deck, he rhapsodized over the authoritative sound, saying "Listen to this! It's perfect! That's not a clunk, it's a shwooosh!" And he is right, for in every exquisitely finished surface and fastening, every satisfactory sound of a closely fitting door, there is a comforting feeling of solidity, as Phoenix is clearly built to be as safe and quiet as she is beautiful.
An Art Deco flair enhances cocktail hour.

The upper saloon with its barrelvaulted deco skylight features an on board movie 

theater.
Despite her vast interior volume, Phoenix, similar to a fine home, features a number of warmly inviting spaces, and none is more fun than the upper deck saloon, which houses the on board theater. This full beam saloon, with a dozen large windows and double doors opening to the aft upper deck, is both elegant and supremely comfortable, with down-filled elephant style couches covered with red Bergamo silk chenille. A large plasma-screen rises from a stunning mahogany sideboard albeit covering the colorful Miro painting which occupies the forward wall. Above, the ceiling height, which is in any case generous throughout, has been raised into a barrel-vaulted Art Deco skylight lit with dimmable 'daylight' bulbs, to further reinforce the theater ambiance. Looking aft, the portside bar is topped by a blue-green Papeete marble and edged with leather wrapped stainless rails. The dining table on the aft deck telescopes to seat groups from four to six and up to 14 people. This whole area can be enclosed by a glass wind screen and a sunshade hidden in the overhead – to provide relief from the noon sun.
The jewel tones of the upper saloon, and the more subdued color scheme of the fabrics and marbles in the main deck saloon and dining room were selected by the owners together with their decorator, Dawn Moffit of Moffit Design Inc., who has helped them on several projects for their homes, yachts and planes. Working closely with Winch, she has achieved a feeling of eclectic elegance, with surfaces that are inviting to the eye and touch alike. Moffit coordinated the colors of the soft furnishings with the myriad marbles and stones (which were hand-picked by the owners in Verona, Italy)—the so called "jewelry of the yacht."
The main deck saloon adjoins the formal dining room where lies a magnificent Dakota Jackson Steinway grand piano. It occupies the place of honor between the two saloons. Rotating circular red-leather panels designed by Winch can close off this space to offer acoustical enhance-ment or more intimate settings. Here Moffit decided on a practical and vibrant Chinese red onyx for the insets in the tops of the Winch-designed sideboards. The drapery in the main saloon, a rich design called Masi Deco by Clarence House, was chosen by Moffit more than two years ago, yet the Art Deco bronze sculpture and antique light fixture were found recently by the owners in Paris, and installed just days before Phoenix debuted at the Monaco Yacht Show. This blend of talent and experience have combined to create a harmonious interior décor, further enhanced by a large collection of tasteful original works by artists including Picasso, Chagall, Cocteau, Matisse and Miro, with glass work by Hermès, Lalique and Christofle.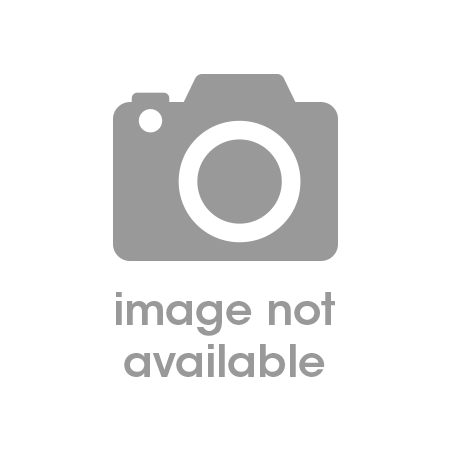 Among other features in this twolevel master suite is a king-size bed facing a 1930s lacquered mural, his-and-hers marble bathrooms and walk-in closets.
The upper level owners' study has a near panoramic view.
The gym opens to the sun deck.
Guests accommodations are as varied and sumptuous as the rest of Phoenix. A peaceful VIP cabin on the main deck is accessed through a mirrored companionway which conceals the controls for the Linn entertainment systems found in every cabin. A Picasso theme in beige and cream continues into the bathroom, which has a clever double glass panel that opens automatically. On the lower level, four guest cabins are connected by a central foyer that features a corner breakfast nook, allowing guests the chance to start the morning with juice or coffee in their bathrobes. Each cabin has a unique color scheme and lay-out, and all are appointed with Frette linens, a variety of marbles, heated bathroom floors, and feature such practi-calities as wireless Internet connections and cordless phones for communication on or off the yacht. A flexible twin cabin in which the beds can be converted to an L-shaped couch, can also be opened to the adjacent queen cabin to make one super spacious suite.
Water sports are important to the owners, who plan to enjoy fishing, diving and shoreside excursions as they travel the world's oceans. The tender garage is in the hull on the lower aft deck. From her huge lifting doors, two custom-built tenders of 24 1/2ft and 26ft complete with GPS, fish finder and dive platforms, can be launched and fueled by their own on-board diesel pumping station. There is also an immacu-lately-planned diving and fishing area, with specialized equipment including a Nautilus cascade tank diving system, a recompression chamber, four underwater scooters, and a full complement of high-quality water-skiing, diving, fishing gear and other water sports toys. Less adventurous guests can simply jump into the water for a swim off the transom beach–which incorporates a passarelle that can be electroni-cally deployed as a swim ladder!
A gorgeous yacht is the sum of her parts. Less visible than her breathtaking interior and exterior accoutrements are the engineering and working spaces. In this aspect, Phoenix exceeds expectations again. This is no surprise for the tech-nical team assembled for her build is as professional as can be found in the yachting world. Captain Nick Ruiz, who has spent more than four years on this project, possesses fifteen years of experience, with several large projects to his credit. Engineers Adrian Farmer and Len Bilton of International Maritime Associates were another integral part of the technical team, working closely with the yard and other members of the design team on proper selection, arrangement, and placement of mechanical and electronic systems. Naval Architect Espen Øino reviewed all of the plans, and Broker Rob Moran, himself a former captain of many major yachts, was involved from the inception and visited the yard 32 times over the three-year build process. Finally, the energy and creative drive of Matthew Chatt-Collins of Andrew Winch Designs, coupled with the world-class Lürssen yard team, contributed significantly to the final magnificent product.
Every space and the location of each piece of equipment in the engine room was designed on a 3D CAD system prior to its construction. This space, while not enormous, is uncluttered and augmented by a separated engine control room and workshop. There is significant room to access and service all machinery, including twin MTU main engines, Caterpillar generators, HEM watermakers, and a Heinen & Hopmann air conditioning plant. Phoenix is Lloyd's and Maltese Cross 100A1 registered, and carries her own ISM and ISPS certifications. She meets or exceeds all Marpol and IMO environmental requirements and every system is fully redundant. With water tankage of over 8000 gallons, and fuel capacity of close to 50,000 gallons, she can cruise up to 6000 nautical miles at a cruising speed of 15 knots, and a top speed of 17 knots. At 14,400GT she is truly a self-contained ship with worldwide cruising capability.
Last but certainly not least, the service arrangements and crew accommodations on Phoenix are well thought-out, and they are as important as the public areas to her comprehen-sive excellence. The concept of starboard side for the owners and port for the crew, ensures that the owners and guests can move freely throughout the boat without the presence of the crew intruding into this space. There are two dedi-cated crew service corridors leading throughout the yacht, including access to the engine room and crew quarters, thus crew does not have to pass on deck companionways to accomplish daily tasks or projects. The galley can be reached from shore with a special crane for efficient deliveries of supplies. An ingenious system of trolleys and a dumbwaiter from galley to crew mess further streamlines the endless chore of provisioning the vessel. Storage areas below include walk-in freezer, and wine and flower cold storage rooms, as well as additional separated areas for dry stores.
There is a large and well-designed laundry facility with several commercial units, directly adjacent to the lower crew lounge. The crew mess and upper lounge, nicely finished in ash with decorative columns, consists of three large tables, wraparound couches, two computer stations, plasma-screen TV and AV center, with a separated crew pantry. Crew are housed in double cabins with full-length lockers, individual heads, and privacy curtains for the bunks. Forward of the crew quarters are three officers cabins for five upper-level crew. The captain's suite, finished to guest quality in leather and marbles, is located directly below the wheelhouse and features a private office which can be separated from his sleeping cabin by sliding pocket doors. Phoenix's interna-tional crew is highly trained, well licensed, and multi-skilled.
Phoenix is the ultimate yacht. The owners, crew, and lucky guests will surely appreciate the excellence of her impeccable quality as they cruise the waters of the world in style and comfort. Wherever Phoenix travels, her owners will find themselves at home.