Obsession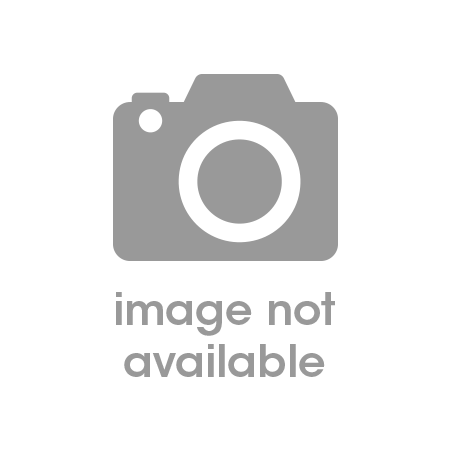 WHAT HAPPENS WHEN A YACHT IS WORN OUT BY YEARS OF CHARTERING?
SELLING AND BUYING NEW IS ONE OPTION, BUT THIS OWNER
HAD A MAGNIFICENT OBSESSION AND CHOSE AN EXTENSIVE REFIT
One of the definitions of "obsession" in the Oxford English Dictionary is "to fill the mind with..." And this is what seems to have happened to the owner of the waterjet-propelled motor yacht OBSESSION. He had considered building a new vessel but then apparently had his mind filled with the idea of refitting his first love, his obsession. This was not a decision taken to cut costs - indeed the price of the total refit could have paid for a new, albeit slightly smaller, yacht. Here was someone who loved the boat he already had and decided to give her a new lease of life. The result is splendid.
| | | |
| --- | --- | --- |
| Vivid yellow predominates in the top deck"s profusion of outdoor furniture. Everything a sun-seeking guest could wish for is at this level - loungers, a bar, banquettes and tables and a pool with built-in sunpads | | |
Launched in 1991 as Oceana С and built by Oceanfast in Australia, the yacht"s lines were conceived by Jon Bannenberg and Phil Curran, who also undertook the naval architecture, while Bannenberg was responsible for the original interior. Built of high-grade aluminium, she is fairly light for her overall length of 55 metres, displacing only 272 tonnes (578 tonnes gross), and her maximum draught of just 1.45 metres allows her to enter most secluded anchorages. Evefatually she was destined to become a much sought-after and successful charter yacht but, of course, for such success there has to be a downside and inevitably tiredness started to show.
So what do you do with a distinguished and faithful 17 year old boat? Selling her on to someone who possibly wants the prestige at a low price, and is unlikely to have the wherewithal to restore or properly maintain her, is always an unhappy experience. Fortunately, however, "obsession" prevailed and the yacht was sent to the Derecktor Shipyard in Florida to receive all the revitalising care and attention she deserved.
By 1991, Bannenberg"s somewhat radical lines and tall, vertical ovoid windows - a signature feature - were well established around the world and even adopted by other designers. He had also scored another "first" in 1980 with the huge swept-up exhaust "wings" on the 86 metre Benetti Nabila, nowKingdom 5KR. His designs for Obsession and other yachts have stood the test of time and are still graceful, which may have influenced the decision to refit.
While the owner had serious plans for the interior, he was well aware that a pretty fagade needs solid foundations to be effective, and embarked on extensive mechanical and electrical improvements. Starting with the MTU VI6 main engines, it was decided to do a full W6 service, meaning a total rebuild and the engine hours officially returned to zero. At the business end of the engines are two KaMeWa waterjet propulsion units, which were also completely overhauled. The work included the KaMeWa steering system, with controls and indicators on the main and both wing stations.
The two Mercedes V8 M9kW main generators received similar treatment, which was extended to the entire custom-built air conditioning system. In fact an impressive number of major items were overhauled: both high-output watermakers, the retractable bowthruster, the fuel filtration/separator and oil filtration systems, the sewage treatment system, the bilge and fire pumps, the hydraulic Muir windlass with its two cable drums, and even the huge hot water boilers. New Quantum Zero Speed stabilisers were installed and every battery on board was replaced. To improve the entertainment facilities, the audio­visual system was completely renewed.
While all this was in progress, structural changes were made. First, the flying bridge controls were removed from the conning system, which made good sense in view of the existing wing stations, and the whole area was fitted with new teak decking and transformed into a multi-purpose space to be used for extra seating, gym equipment or even a live band. Cleverly, the original stainless steel framework aft of the communications mast was reproduced forward to provide protection for this newly acquired space. Bright yellow awnings, cushions and huge square parasols mak:e the whole area cheerful and inviting, even on a grey day.
| | | |
| --- | --- | --- |
| While staying true to Jon Bannenberg"s original design, the interior"s white and cream colour scheme has given way to a rich combination of chocolate brown and gold, with hints of art deco enhancing the comfortable feel | | |
At the same time, the owner made a significant decision concerning the flying bridge and sundeck. He could see flo further use for even a touch-and-go helicopter facility, so gave the entire space over to an attractive bar and lots of sun loungers. Sitting at this bar and looking forward is pure delight. In the foreground is a "sun-soaking" enclosure with rooffiy banquettes and two tables, forward of which is a spa pool flanked by built-in sunpads, then the communications mast and, finally, the reworked flying bridge. The whole view is of a sea of soft, inviting, buttery yellow. Twin long-step stairways descend gently forward port and starboard, past the owner"s "den" and the bridge, on to the Portuguese bridge, then to the foredeck.
The main deck provides a saloon with a sociable seating space and a dining area with a new oval table, while a walkway with a highly polished teak floor and large windows leads to the galley and crew mess forward
The upper deck also received the owner"s touch in the form of a three metre extension aft. Now referred to as the owner"s deck, this is his exclusive domain, with the extension providing a welcome increase in outside space.
An introduction to the interior is probably best left to designer Aileen Rodriguez, who says: "The interior is a reflection of the owner"s desires, wishes and taste... His goal was to have a chic vessel with elements of art deco, but also to stay true to the original design by Bannenberg. The colours of choice were chocolate brown and gold."
In terms of visualising and planning, the main saloon was virtually a clean sheet, so a "conversation area" was placed in the centre, leaving a free passage on either side. Fixed cabinets on both sides ate used for crystal and china and also conceal the new air conditioning units. Entrances on edch side of the forward bulkhead lead to the formal dining area, which has a small pre-dinner cocktail lounge to starboard and a new oval dining table with gold leather art deco-style chairs on the portside.
| | |
| --- | --- |
| The cool, sheltered aft deck provides a perfect bathing platform, while the new accommodation decor continues the owner"s wish for a chic style | |
| | |
Moving forward from here, an impressive, light-filled passageway runs along the centreline to the galley and crew mess. It has a high- gloss varnished teak floor, white painted walls and tall ovoid windows on each side that echo those set in the hull. Visible through the windows are the two "tender and toys" garages with outer doors that swing up and out. Deck-head cranes are used to launch the two tenders, and because the garages are at a sensible height above the waterline, the hazards of launch and recovery are considerably reduced.
Occupying the garages are a new six metre Novurania RIB, powered by a 220hp inboard diesel engine, and a 4,3 metre Avon RIB with a 98hp inboard petrol engine. There are also two jet-skis and other water sports equipment, as well as two crew tenders with their own cranes on the foredeck.
All the accommodation has received the Rodriguez touch, with modifications made in a few cases, and the whole result a fine combination of substance, light and warmth.
Finally, Obsession received a complete repaint, but not before being water-blasted down to bare metal and thoroughly surveyed to ensure that she would comfortably last another 20 years. Off-white was used for the superstructure, but the original light blue of the topsides was replaced by a warm mid-grey, which nicely picks up colours and reflections from the surrounding sea.
Perhaps the last word should go to South African captain Christie "Chris" Guy, who has been in command since July 2008, just after the refit, and is justifiably proud. "Obsession is a classic, and a Bannenberg classic" he says. "She"s a real head turner. Whenever we"re in port, we"re the one that gets photographed most. Even captains ask where she"s from and is she new, and the owner and charterers love her."
With this degree, of adulation, there seems little doubt that the owner is to be complimented for having nurtured such a magnificent Obsession.
OBSESSION Oceanfast/Derecktor
LWL 43.53m
Beam 9m
Draught 1.45m
Displacement 272T
Gross tonnage 578
Engines 2 x 2,480hp MTU V16
Propulsion 2 x KaMeWa waterjets
Speed (max/cruise) 12/18 knots
Range 3,000nm
Generators 2xU9kWV8 Mercedes, 1 x125kW Volvo
Fuel capacity 80,000 litres
Owner and guests 10
Crew 12
Tenders 1 x Novurania, 1 x Avon
Construction Aluminium hull/GRP superstructure
Classification DNV*1A1 R280
Naval architect Phil Curran
Exterior design Jon Bannenberg, Phil Curran
Interior design Jon Bannenberg
Refit interior design Aileen Rodriquez
Builder/year Oceanfast Australia/1991